Open Gates Weekend at our Community Garden! July 30-31
We would like to extend our sincere thank you for attending our fifth annual Pedal for Preservation on Saturday, June 18. Over 450 participants gathered to explore one of New Jersey's most scenic rail-trails and to support our efforts to preserve and protect New Jersey's natural land and water resources.



THANK YOU to all of the participants that created their own fundraising page and asked family, friends, and colleagues to support their ride and help preserve land for future generations! It was a successful day for us raising over $40,000.
You can still support our mission by making a donation here.  Your contribution will be used to help continue our efforts to preserve and protect New Jersey's treasured open space. Every dollar raised helps us preserve the landscapes you love.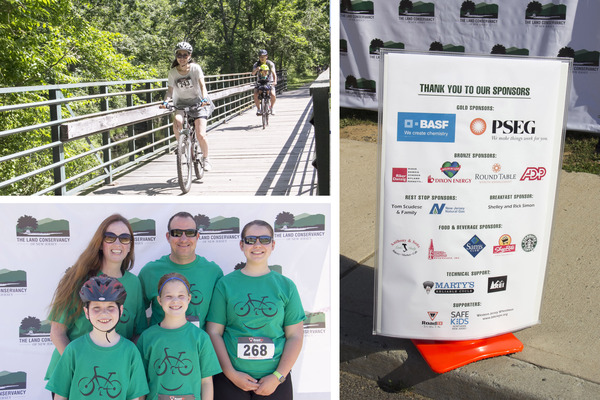 Thank you to our sponsors and supporters without whom this event would not be possible. We hope you'll join us next year to enjoy the ride while helping to protect New Jersey's clean water supplies, rolling farmland vistas, natural wildlife habitats and remaining forested mountains for clean air, hiking, and recreation.
Thank you again for making Pedal for Preservation a tremendous success. Support from this event is essential for our continued success in making our state a better place to live, and together we are making a difference!