123 Species Spotted at World Series of Birding!
The Land Conservancy's team, The Highlands Hawks, identified 123 species in the Annual World Series of Birding! Sponsored by the New Jersey Audubon Society, the event helps focus attention on New Jersey's strategic importance to migrating birds and helps organizations like ours raise funds to protect natural habitat.
Thanks to their tireless work, over $14,000 was raised through pledges from members and supporters of The Land Conservancy. These generous donations from our members and friends will allow us to continue our efforts to preserve open space lands and protect water resources in New Jersey.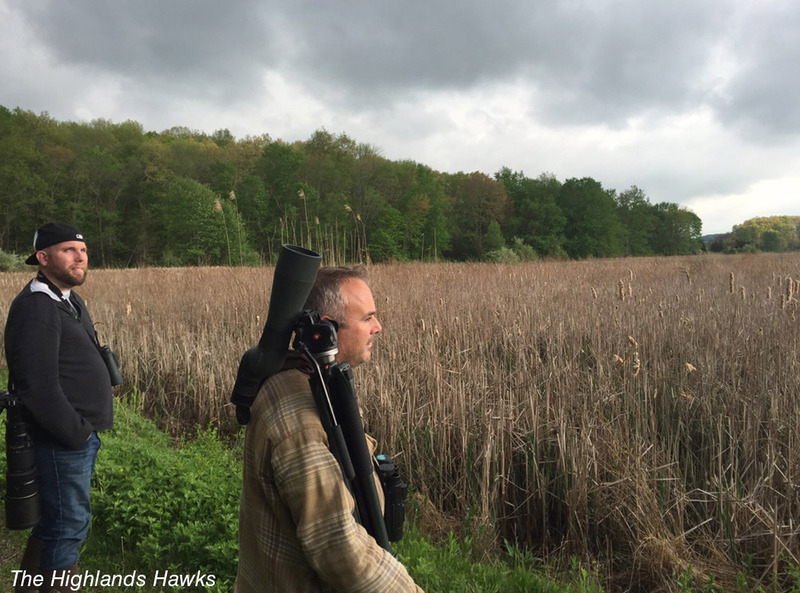 "We started at midnight and picked up Swamp Sparrow, Sora, Virginia Rail, Killdeer, and Marsh Wren. We headed to our dawn spot around 5:30 and added a lot of birds including Nashville, Blackburnian, Hooded, and Black-throated Blue Warblers, Golden-crowned Kinglet, Scarlet Tanager, and Wood Duck, then got Ruffed Grouse and Tennessee and Golden-winged Warbler just down the road," said Stephen Kloiber, of The Highlands Hawks. "A brief stop at Hyper Humus Marsh added Cooper's Hawk and Pied-billed Grebe to the list and more Virginia Rails calling as dark clouds started rolling in, we decided to call it around 10:00 p.m. and headed home," he added.
Thank you to all who have pledged! There's still time to contribute and help preserve and protect natural habitat, please donate here.